Introduction:
In today's digital landscape, search engine optimization (SEO) plays a vital role in improving the visibility and ranking of websites. WordPress, the leading content management system, offers a plethora of plugins to enhance SEO efforts. In this blog, we'll explore the top five WordPress plugins for SEO and crown a winner based on their capabilities and effectiveness.
Yoast SEO:
Yoast SEO is a comprehensive and widely-used WordPress plugin for optimizing your website. It provides a range of features and tools to improve your site's visibility in search engines. Some key features include:
a) Content Analysis: Yoast SEO assesses your content for readability and keyword optimization, providing suggestions to improve both.
c) Social Integration: Yoast SEO enables you to optimize your content for social media platforms, ensuring better visibility and engagement.
b) XML Sitemaps: The plugin generates XML sitemaps, making it easier for search engines to crawl and index your website.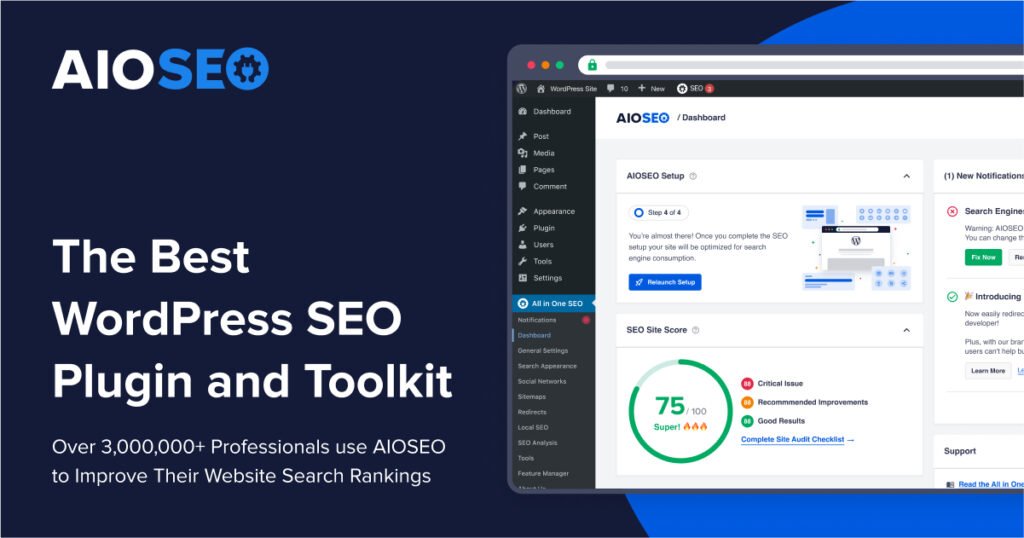 All in One SEO Pack:
Another popular plugin in the WordPress community is the All in One SEO Pack. It offers a user-friendly interface and powerful features to optimize your site for search engines. Key features include:
a) XML Sitemap Support: The plugin generates XML sitemaps and notifies search engines about changes in your site's content.
c) Social Media Integration: You can control how your content appears when shared on social media platforms using the plugin's social media integration features.
b) Title and Meta Tag Optimization: All in One SEO Pack allows you to easily optimize title tags, meta descriptions, and keywords for each page or post.
Rank Math:
Rank Math is a feature-rich WordPress SEO plugin that aims to make optimization easier for beginners and experts alike. It offers an intuitive interface and a wide array of functionalities, including:
a) Advanced SEO Analysis: Rank Math provides a detailed analysis of your content, highlighting areas that need improvement for better rankings.
b) Schema Markup: The plugin supports schema markup, enabling you to enhance search engine results with rich snippets.
c) 404 Monitor: Rank Math helps you keep track of 404 errors on your website and offers suggestions for resolving them.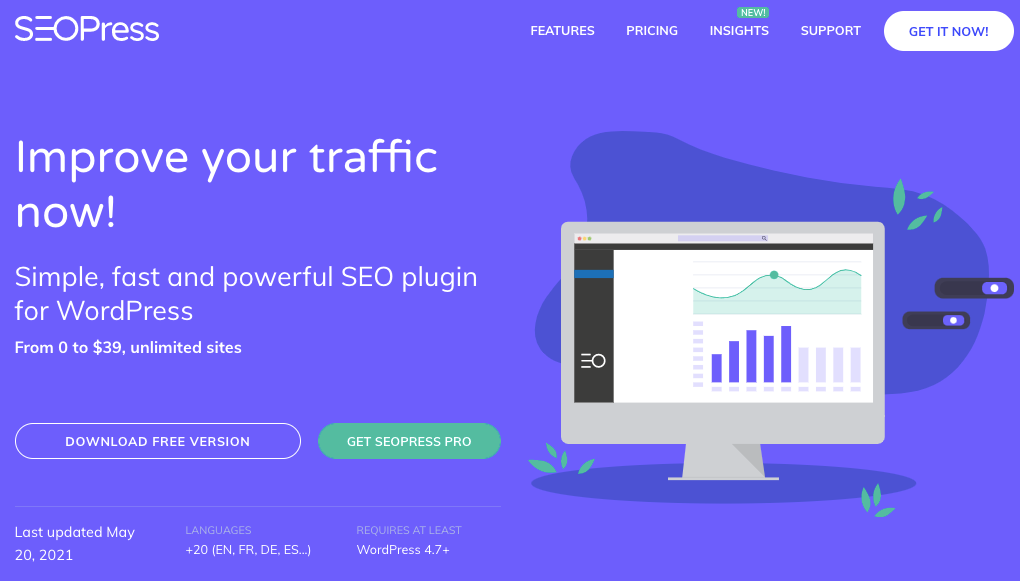 SEOPress:
SEOPress is a powerful, all-in-one WordPress SEO plugin that helps you optimize your site with ease. Its feature set includes:
a) Titles and Meta Tags Optimization: SEOPress enables you to optimize titles, meta descriptions, and meta keywords for improved search engine visibility.
b) XML and HTML Sitemaps: The plugin generates both XML and HTML sitemaps, facilitating better crawling and indexing.
c) Content Analysis and Recommendations: SEOPress analyzes your content and provides recommendations to enhance its SEO potential.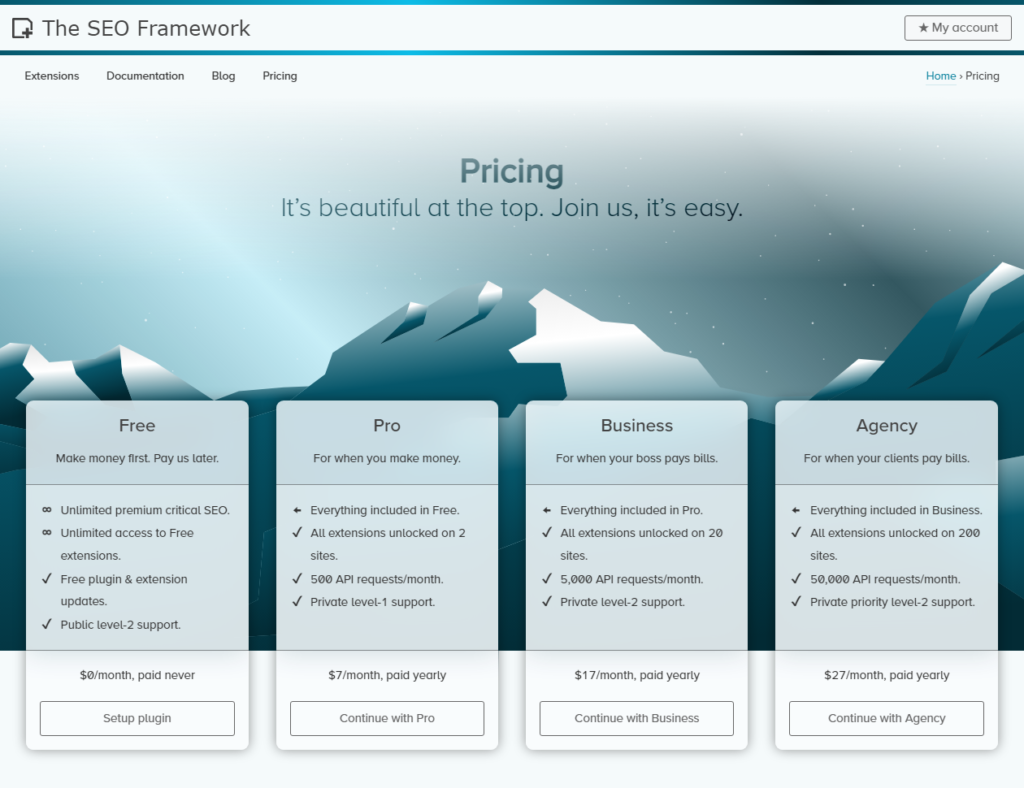 The SEO Framework:
The SEO Framework is a lightweight and fast-performing WordPress plugin designed to simplify your SEO efforts. Its notable features include:
a) Automatic SEO: The plugin automatically generates SEO titles, meta descriptions, and canonical URLs, reducing manual input.
b) Focus Keyword Suggestions: The SEO Framework suggests focus keywords based on your content, ensuring optimized targeting.
c) Advanced Settings: The plugin offers a range of advanced settings for customization, making it suitable for experienced SEO practitioners.
The Winner: Yoast SEO
After careful analysis and considering their features, effectiveness, and user feedback, Yoast SEO emerges as the winner among the top five WordPress SEO plugins. Its robust content analysis, XML sitemap generation, and social integration features make it a comprehensive solution for optimizing your website.
Conclusion:
WordPress plugins provide powerful tools to enhance the SEO performance of your website. While all the top five plugins discussed here offer valuable features, Yoast SEO stands out as the most versatile and widely acclaimed. However, each plugin
Recent Comments
No comments to show.